News
We have created a page on our school website to provide families with current information regarding the COVID 19 Virus and how we are responding at school.We sent home a...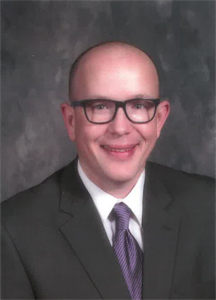 The Minnesota Association of School Administrators (MASA) announced recipients of its annual Regional Administrator of Excellence Awards. Superintendent Jeffrey Lund from...
Spring picture day will be held on Thursday, March 26th.
SEE ALL NEWS
LIVE FEED
Patty Wagner
about 1 month ago
When to keep my child home from school.
view image

Marshall County Central Schools
2 days ago
The MCC district office is closed today. If you still need to sign up for meals for next week, e-mail jlund@mccfreeze.org or text 218-686-2352 today with your name and number of meals needed and we will add you to the list.

Marshall County Central Schools
3 days ago
Due to anticipated incoming storm, we will serve both Thursday and Friday meals today. No meals will be served tomorrow. This will save everyone from driving in poor conditions.

Marshall County Central Schools
4 days ago
Great apps to get Library Books on your devices:
Sora, by Overdrive (Book choices kid friendly): Select Find My School, My School isn't listed, 56738, select: Northwest Minnesota Shared Digital Collection, select Marshall County Central Schools. Enter your school e-mail address. Available on Android and Apple devices.
Libby: Online books for free using a TRF Library Card. This includes Audiobooks as well as Books. Available on Android and Apple devices.
Hoopla: Free books, music, and movies using a TRF Library Card. Select Kids mode for kid safe selections.
Hoopla works on Apple, Kindle, and Android Devices.
Overdrive: (similar to Sora and Libby) works on Kindle devices.
view image

Marshall County Central Schools
10 days ago
3-25-2020
Dear Families:
The Governor of Minnesota is issuing a shelter and place order beginning Friday, March 27. Schools will operate in a distance learning capacity until April 30. If measures work effectively, school staff would report at their sites to prepare to finish the rest of the school year at schools. Note this is subject to change based on the state's work to fight the spread of COVID 19.
We have a distance learning plan in place. Mailings will go out at the end of the week providing school work for your children. They will include a parent letter which you can also find by going to the following link: https://bit.ly/2Uk21u8.
When you receive your packets next week, instructions will help you know how to communicate with your child's teacher if you have questions or need any assistance with school work.
Our full distance learning plan is available here: https://bit.ly/3boe53o.
Please understand this is a work in progress and we will refine things along the way.
Meals:
We will continue to provide meals throughout this shelter and place measure. You are allowed to come to pick up sites to receive meals. Please call (218) 874-7225 if you would like to reserve meals for your children. Here is a list of locations and times:
Newfolden Elementary (10:45 p.m. to 12:30 p.m.)
Viking Elementary Bus Garage (11:00 a.m. to 11:40 a.m.)
Holt Nazareth Church (11:00 a.m. to 11:40 a.m.)
Middle River Legacy Center (12:00 p.m. to 12:40 p.m.)
Childcare:
We will continue to provide childcare to emergency workers, health care workers, and essential personnel during this distance learning period. To see if you qualify please see the Child Care section of our COVID 19 page: http://www.newfolden.k12.mn.us/o/mccsd/page/covid-19-information--23.
If you have questions or need to get connected to support please call the district office at (218) 874-8530.
The office will be open for phone support from 8:00 a.m. to 3:30 p.m. each day to help you with questions.
Please download our school app if you have a smart phone and turn on notifications. You can find our app by searching the app store for: Marshall County Central, MN. We will also post updates and information to our Facebook page, school website Live Feed, and our COVID 19 page.
We continue to be in this together as a school and a community. Thank you in advance for flexibility and understanding.
Stay healthy and well!
Sincerely,
Jeffrey Lund
Superintendent of Schools
SEE ALL POSTS