The MCC School Board met for its September Meeting last night in the high school library. Here is link to the board brief:
https://bit.ly/3bO777x
. The next scheduled board meeting is set for Wednesday, October 19, 2022 in the high school library.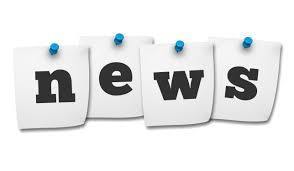 MCC families: The software that we use for school meals is being discontinued. We are in the transition process to a new program and hope to make the switch over during Education Minnesota Break on October 20 and 21st. We are working behind the scenes to make the process go as smoothly as possible. To prepare for the transition, our office staff will be changing student family accounts to individual accounts as the new software requires each student/staff member to have their own account. Example of what you may see: If you have $300 in a family account and you have three children. Office staff will distribute your $300 so there is $100 in each child's lunch account. We are still using School Pay to handle lunch payments. You will be able to use the program to add lunch money and check balances throughout this transition process. If you have any questions, please feel free to contact one of the office secretaries and they can help.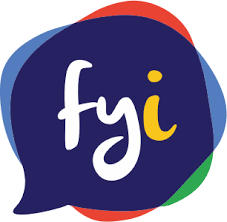 Students that ride the Cat, Dog, and Bear bus may arrive home later than normal tonight. We had to cut a bus route tonight due to being short a driver.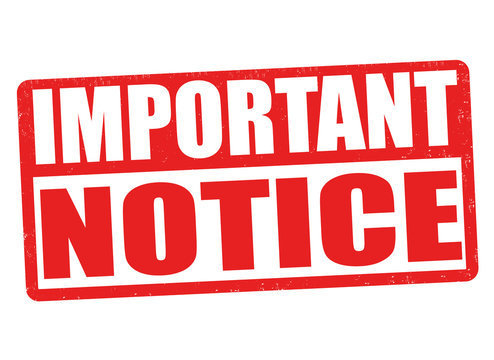 We want to remind everyone now that school is back in session, please slow down driving near the school especially in the crosswalk area between schools. That is a busy spot all day from 7:45 a.m. to about 6:00 p.m. at night. We had a close call last night as a pick up failed to stop when a couple volleyball ball players were crossing to go back to the high school. We've done a lot to make that area visible. The city also limited more parking to help people see better there. However, we need people driving to pay attention and slow down.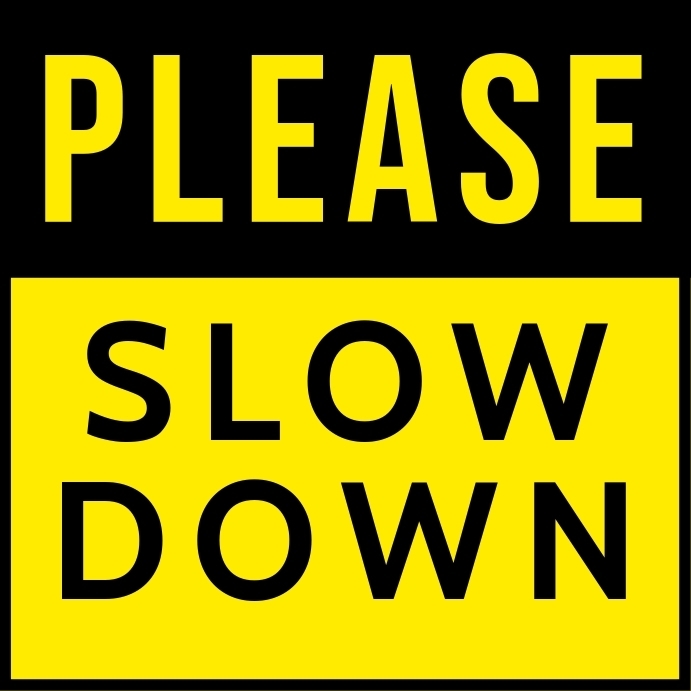 The Northern Freeze Trap Team is in search of a new home site for its shooting range. The team simply has grown significantly since its beginning and has outgrown its current location at Andersons near Newfolden. The team organizes two shooting nights, one on Tuesday late afternoon/evenings and one on Sunday afternoon. The team is looking for a place with adequate parking and enough room to host the range. The trap team has its own insurance and can help property owners with any questions they have regarding liability. If you have space and are interested in hosting the trap team, please contact Cory Gustafson at 218-686-2178 or via e-mail at:
wankel295@gmail.com
.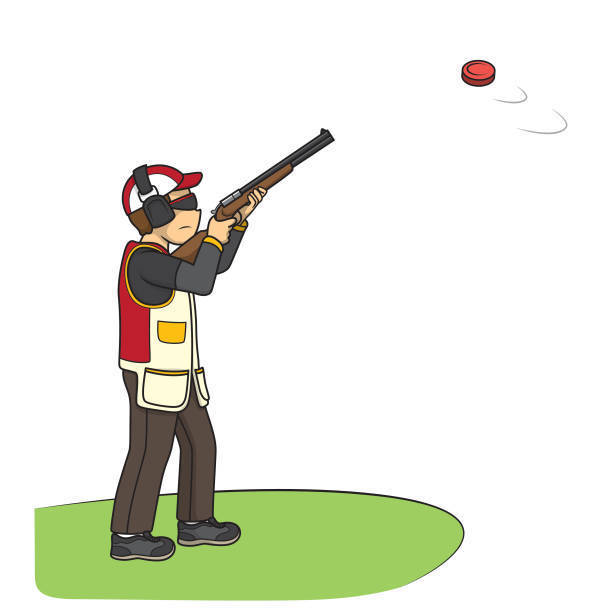 Viking Covenant Church donated school supplies to our schools as part of their Sunday School service project. Pictured: Harriet Worker with supplies dropped off for the Newfolden Elementary and Marshall County Central High School. The church also dropped off two boxes with Viking Elementary. Thank you for the generous donation!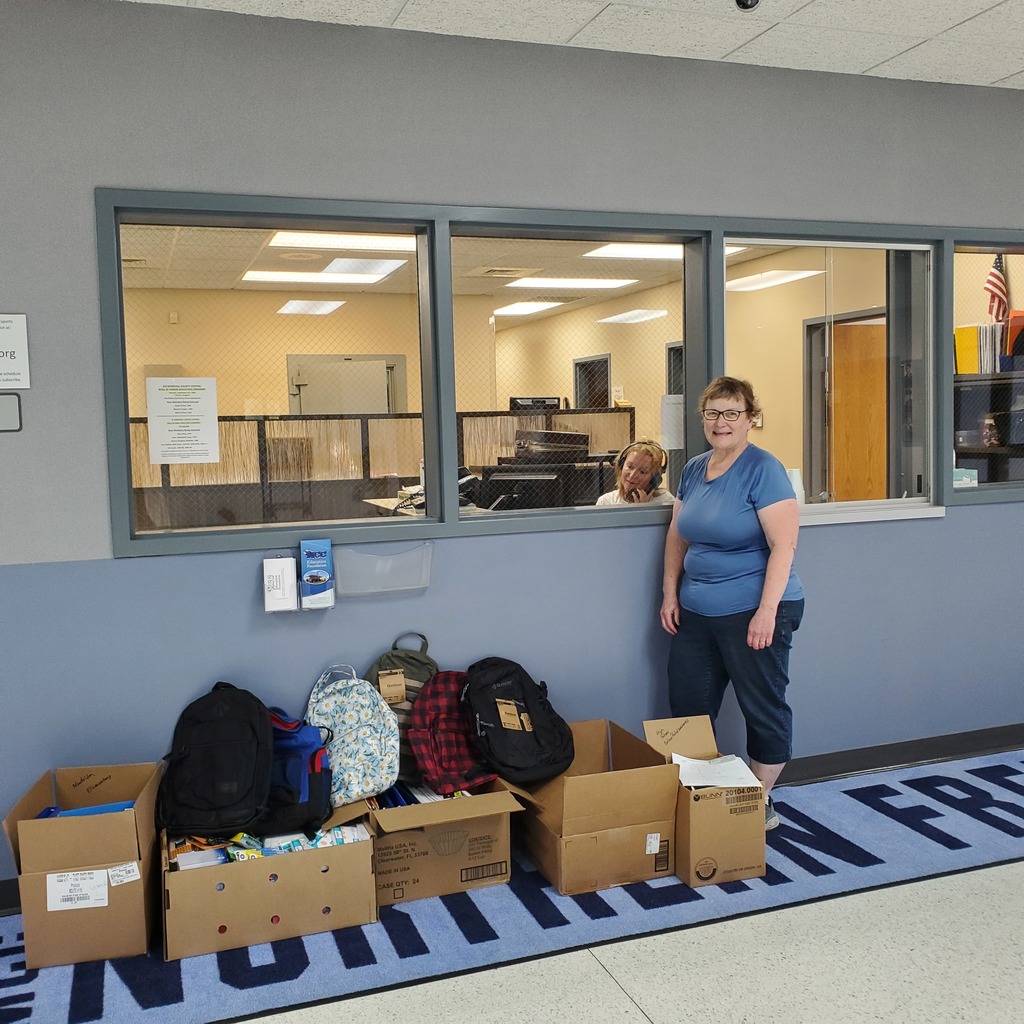 The board met for its regular August Meeting last night (8-16-2022). Here is a briefing of items from the board meeting:
https://bit.ly/3bO777x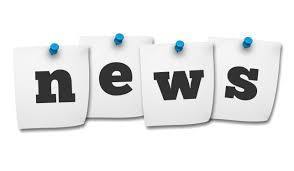 The vote total from the election: 353 yes; 342 no. Thank you to everyone who voted in the school election! Like last year's vote the outcome was very close. The result will allow the school board to take the next steps to authorize the bonding and begin the preliminary work for the upcoming project to address the needs for our students presented in the election information. Thank you to everyone that voiced opinions last year as it helped reshape thoughts on how to address our students' needs. Thank you to parents, staff, and community members who joined the board on our facility working group. Thank you to staff and community members for conversations with board members and administrators. Thank you to those who came to ask questions and share concerns at public meetings. All your thoughts and opinions mattered and were important to listen to along the way. The election results bring exciting news for our community as it will help provide needed space enhancing options for preschool, improving learning space for special education, eliminate students crossing the street from elementary for music and gym, eliminate students crossing the street from high school for lunch, add parking, and add additional space for multipurpose learning and activities. The school board and administration understand the responsibilities that come with the results and will do their best to make decisions and manage the funds involved so they meet the needs identified. Along the way we will provide open lines of communication to keep our community informed of progress. Thank you all for voting! #mccstrong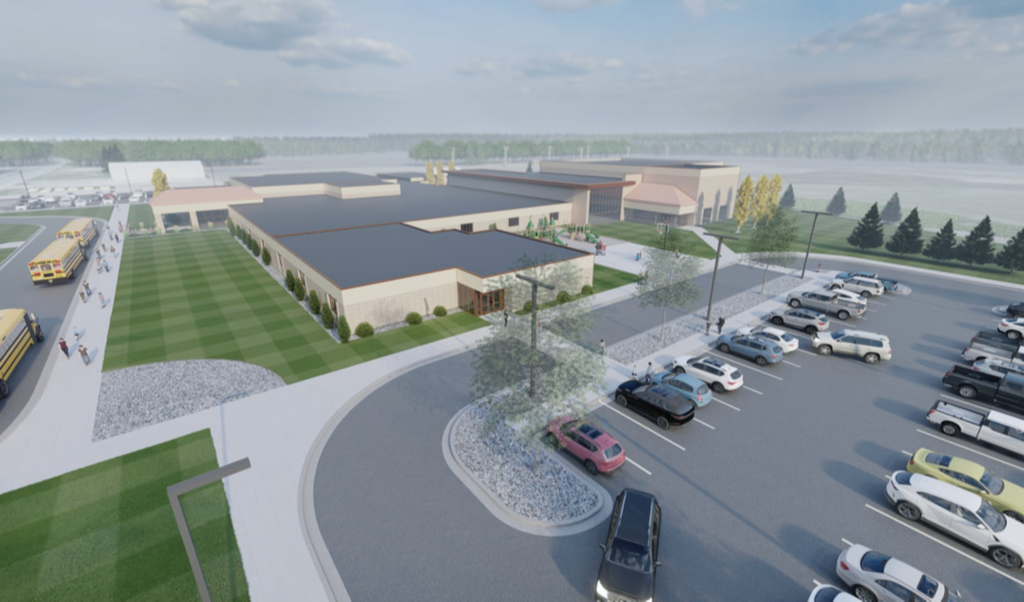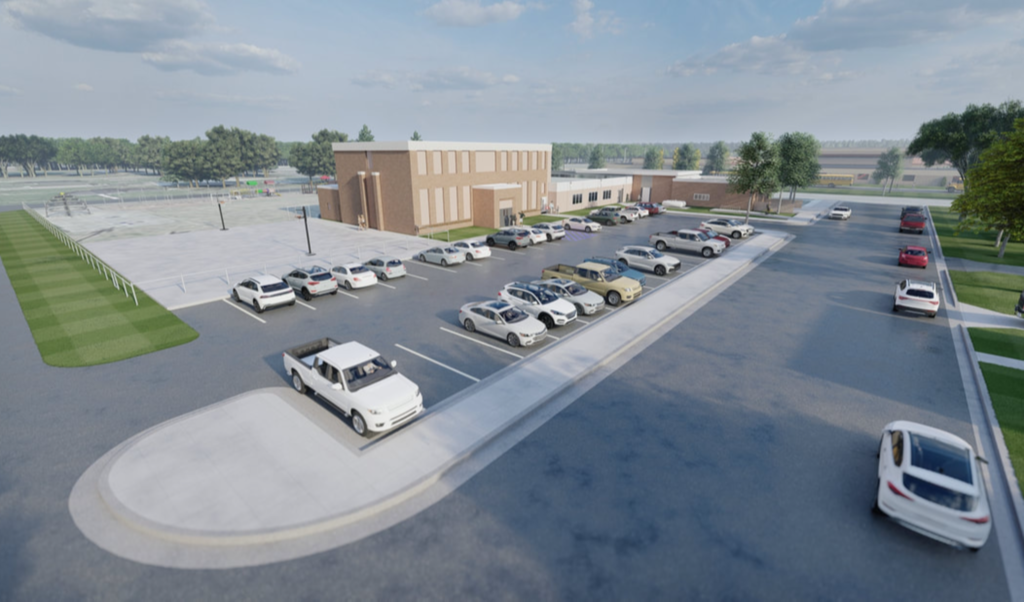 MCC Election Results: 353 yes; 342 no #buildmccstrong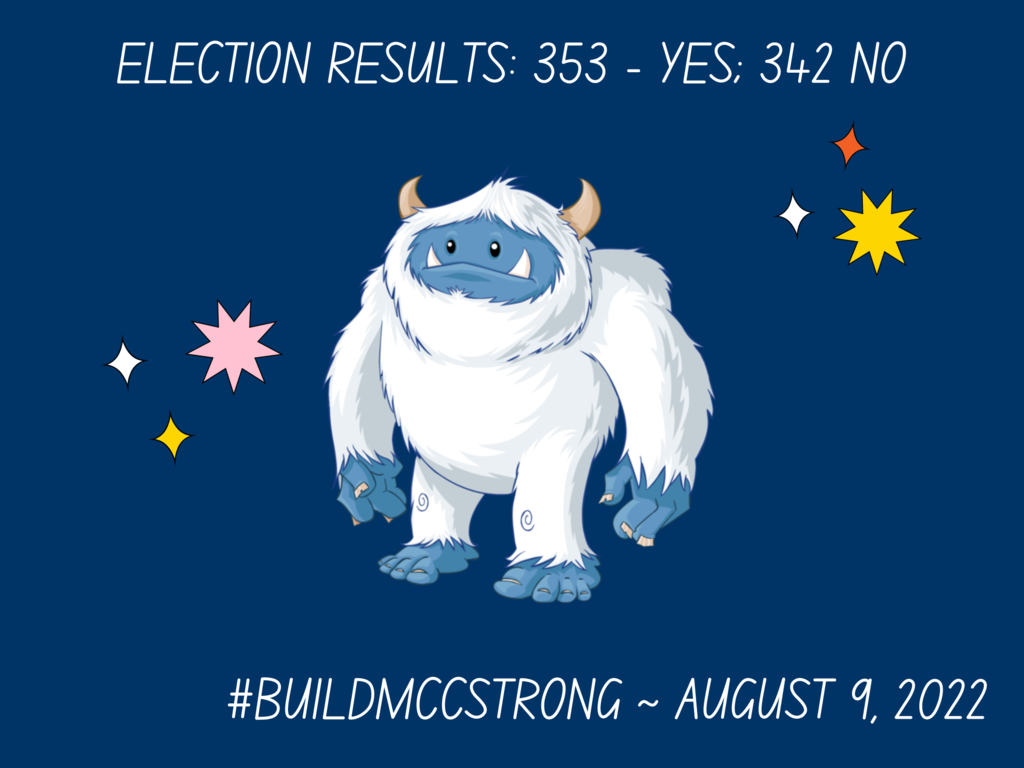 Thank you MCC Residents! Voting Results will be shared after votes are counted.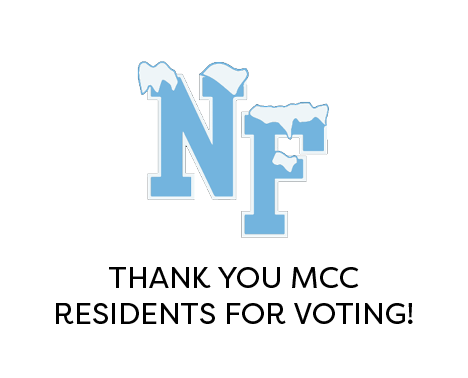 Please share this I Voted sticker!

Election Day! Please remember to Vote! The polling place is the Marshall County Courthouse in Warren. You may drop off your ballot or vote there. They are open 7:00 a.m. to 8:00 p.m.

MCC Families: This is superintendent Jeffrey Lund reminding you to the school referendum vote is tomorrow August 9. Thank you if you already voted. We want everyone to have the opportunity to vote in the election. If you have not yet returned your mail ballot or if you need to register to vote, you may still bring your ballot to the courthouse in Warren or register to vote and vote on election day. The courthouse will be open from 7AM to 8PM. If you would like additional information, please either go to the school district's
www.buildmccstrong.org
website and click on Voting Info or go to the Minnesota Secretary of State's website at
www.mnvotes.org
. If you need to register make sure you bring one of the following items: Minnesota Drivers License or ID, Approved Photo ID and an approved document with current name and address, or a Registered voter who can confirm your address. A full reference for registering on election day can be found here:
https://www.sos.state.mn.us/elections-voting/register-to-vote/register-on-election-day/
If you have any questions, reach out to Marshall County Auditor/Treasurer office for assistance (218) 745-4851. Thank you for your time!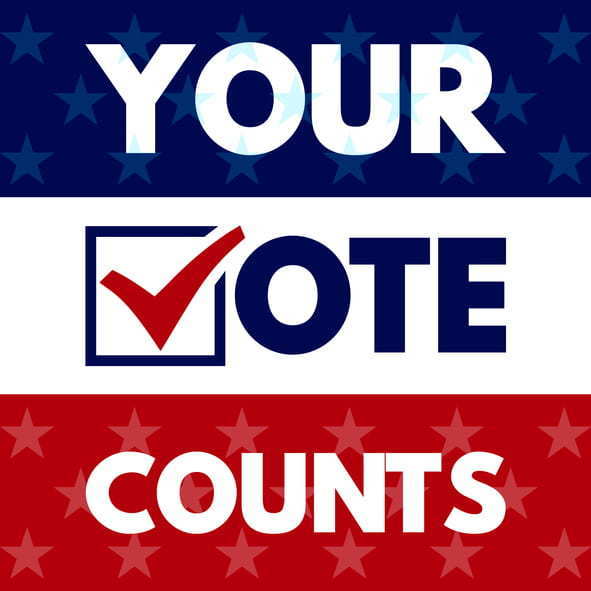 Marshall County Emergency Management is seeking Public Input as they update the County's Multi-Hazard Mitigation Plan. Comments, concerns, and questions should be submitted to Marshall County Emergency Management by phone or e-mail. There will be additional opportunities for public feedback throughout the planning process. A plan draft will be made available for public review prior to submission to the state of Minnesota. Federal Disaster Mitigation Act of 2000 requires counties to update their plan every 5 years to maintain eligibility for FEMA's Hazard Mitigation Assistance grant programs. Contact: Josh Johnston Marshall County Emergency Management Director (218) 745-5841
josh.johnston@co.marshall.mn.us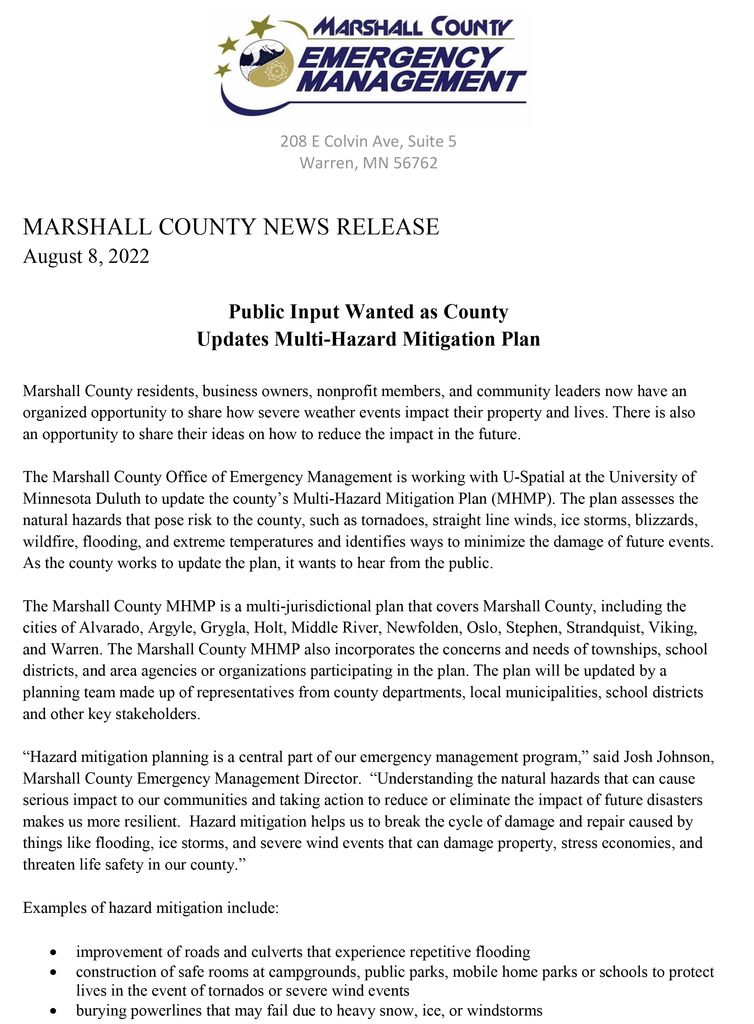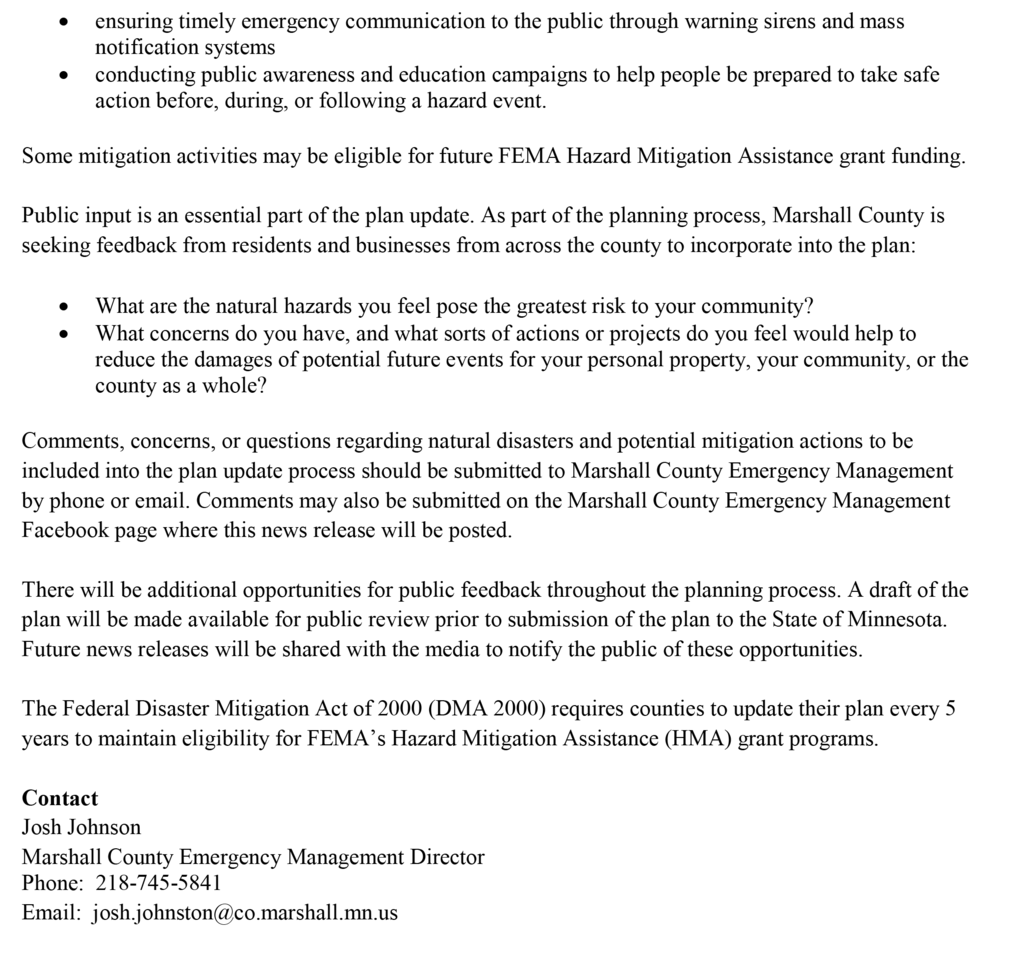 Vote Tomorrow!!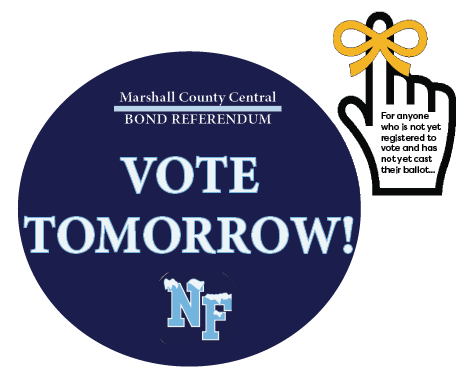 MCC Families: If your transportation needs have changed for the upcoming school year, we ask that you reach out to Adam Lokstad in the Bus Garage. Please e-mail details to Adam at
alokstad@mccfreeze.org
or contact Adam via phone: (218) 874-7291 or (218) 689-1767.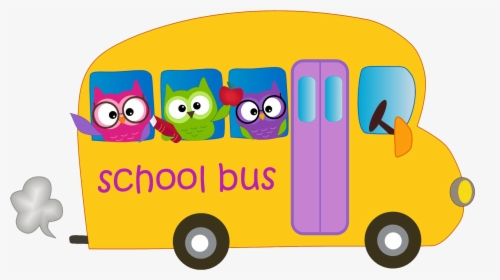 MCC High School Students, the MSHSL is looking for students who are interested in being trained to host conversations and raise awareness about student conduct, bullying, gender, race and other issues. If you are interested please contact Charlie Campbell or Lisa Quednow at 763-560-2262.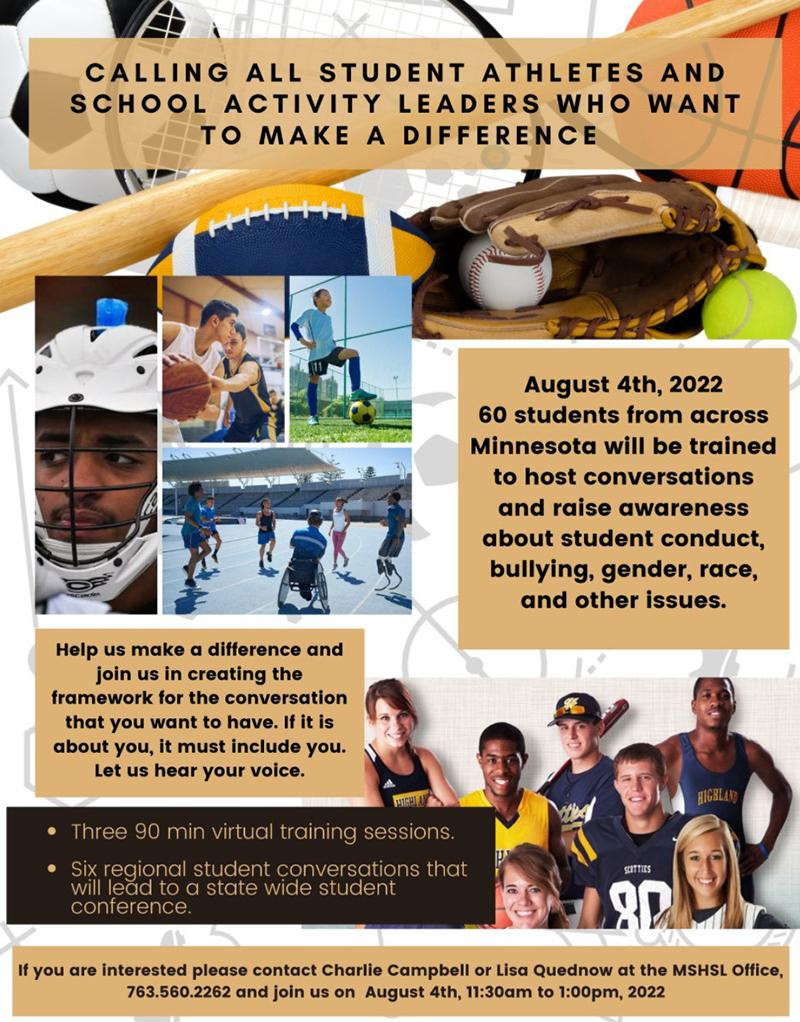 Ballot Question Reminder: Our question is on the back of the primary ballot.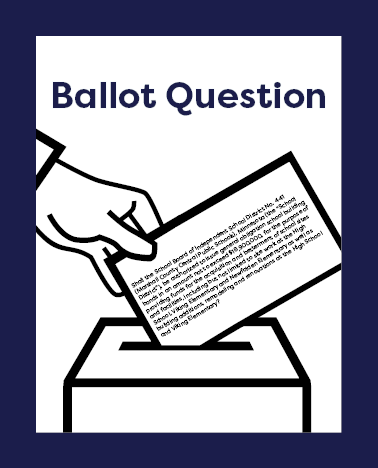 #BUILDMCCSTRONG TO IMPROVE LEARNING & SAFETY FOR OUR STUDENTS MCC Community, This week is the last opportunity to vote and get your ballot in the mail to count for the upcoming School Election. If you wait until the end of the week, we advise you to drive your ballot to the courthouse in Warren. Ballots must arrive by August 9 to count. Polls will be open at the courthouse until 8:00 p.m. on Monday evening. We ask families to reference
www.buildmccstrong.org
to gather final information regarding the election. This website contains what's different compared to last year, the challenges, the solutions planned, and tax information. It also contains an FAQ page with some common questions/answers. The county auditor's office showed us preliminary numbers from the state in regards to the state assessed entities. The share by Enbridge and the other state assessed entities was confirmed to be better than our tax information provided. Although preliminary it confirms those large entities will be paying in a range of 70-76% of this project. There are many solutions this project will provide: - Additional preK space in Viking - Quality learning space for special education students - Restroom for staff/families in Viking - Better hallway access to Viking Cafeteria - More seating in Viking Cafeteria - Handicap accessible, larger music room in Viking - Nurse's office adjacent to school office in Viking - Additional office space in Viking - A music room for Newfolden Elementary - A library/multipurpose space for Newfolden Elementary - Parking lot for staff and visitors at Newfolden Elementary - Crossing street daily eliminated for elementary students - Dedicated parent drop off at MCC High School - 5th and 6th Grade classroom area at MCC High School - Multipurpose space for 5-12 to utilize - Repairs/Replacement of Pavement at MCC High School - Commons/Cafeteria for High School Students - Crossing street daily eliminated for high school students - Secondary multipurpose gym to host gym class for grades 5/6, junior high volleyball/basketball, music programs/assemblies, robotics and other extra curriculars, youth basketball and tournaments, youth volleyball and tournaments, open gym, and other community uses - Larger weightroom for teams/classes which will also feature community access times This plan was put together with the help of a community working group featuring 20-30 people in attendance at multiple meetings looking at multiple options taking into consideration all the feedback gathered during and after the election last year. The goal of this project is to meet space needs now while still supporting our future needs. An additional goal is to increase safety by eliminating crossing the street. We understand there are always questions and concerns. We've appreciated people raising questions and sharing their thoughts along the way. These space needs have been around for a long time and considerable effort was brought forward to formulate this plan which is respectable in costs and will meet our needs. Enrollment for the coming year is expected to grow. So far we have 18 new students planning to attend and know of 6 moving out. Please take the time to review the information and vote!